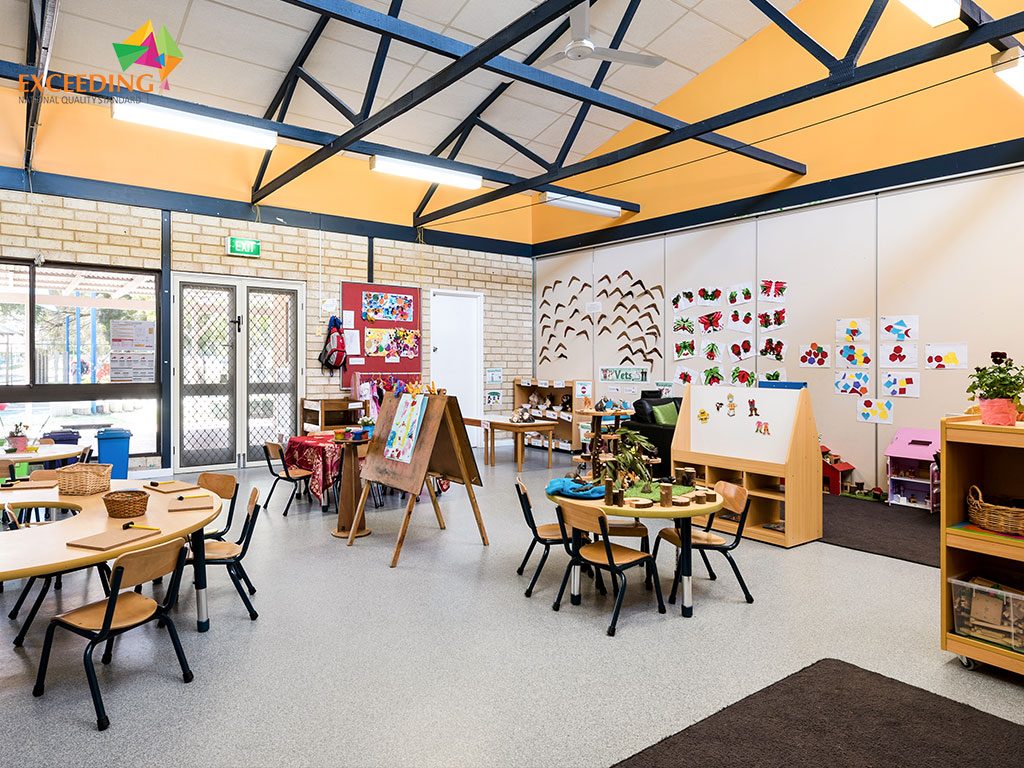 Kingsley
Meerilinga Kingsley is an active community space, located right next door to Dalmain Primary School. The Centre features exciting outdoor nature-play areas to encourage children to engage with the world around them. To help families connect with the community and transition their children into school, Meerilinga Kingsley has a terrific relationship with the staff and students at Dalmain, a collaboration which is incredibly beneficial to our children's learning experience and bridging the gap into kindy.
At Meerilinga Kingsley, we focus on promoting positive childhoods within the Kingsley community and work to support local families with their child's early education and care. Meerilinga is committed to furthering ACECQA's vision of Belonging, Being & Becoming. Rated Exceeding under the National Quality Standard, Meerilinga Kingsley closely follows the concepts of the nationally recognised Early Years Learning Framework (EYLF). The entire team at Meerilinga Kingsley are passionate about letting your child enjoy childhood, as they make meaningful discoveries learning through play. We'd love to hear your thoughts on our Early Learning Philosophy. Take a few moments to complete this short survey.
See our Family Handbook for more information, or check out our Early Learning Program Frequently Asked Questions (FAQs).